Let's Get Grilling – Shrimp & Salmon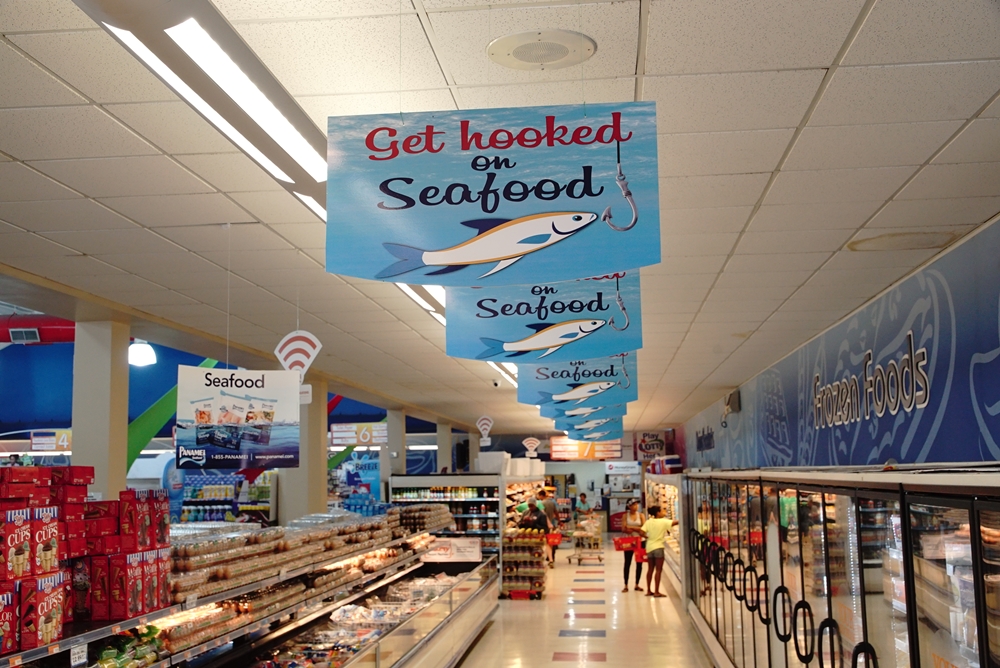 It's easy to keep the grill out for lent. All you need is some quality Seafood from MASSY STORES and you should be able to grill away any meat craving. Well… at least for a little while.
Fleshy fish like Pink Salmon do well on the grill.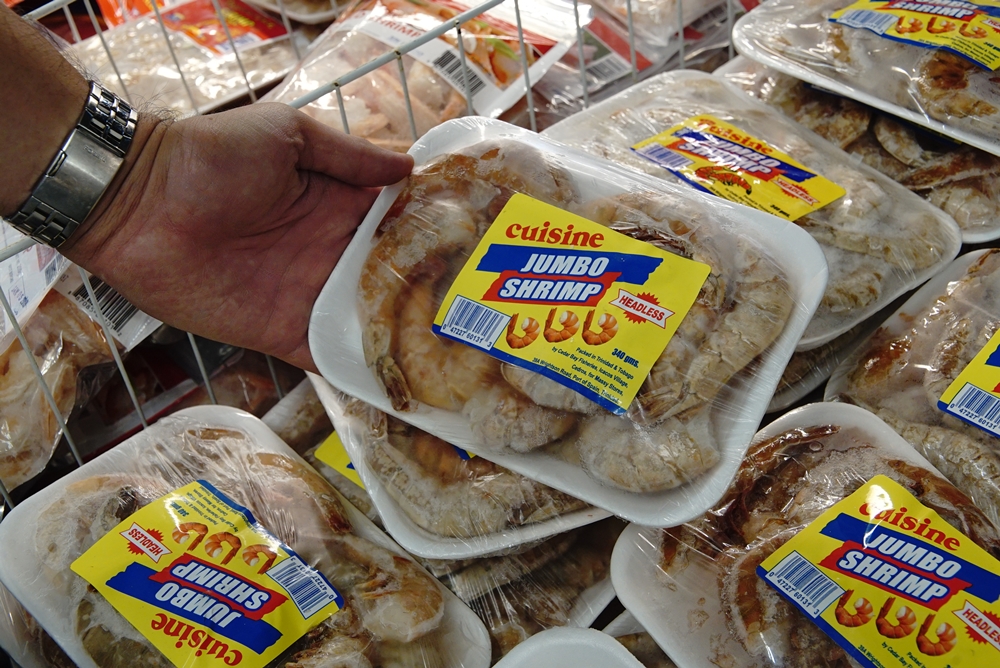 And Jumbo Shrimp on the grill is always a hit.
It's all about the marinade. Try a simple one with some Green Seasoning, Olive Oil, Lemon Juice,
Garlic Powder, Onion Powder, Paprika, a touch of Salt and some Black Pepper.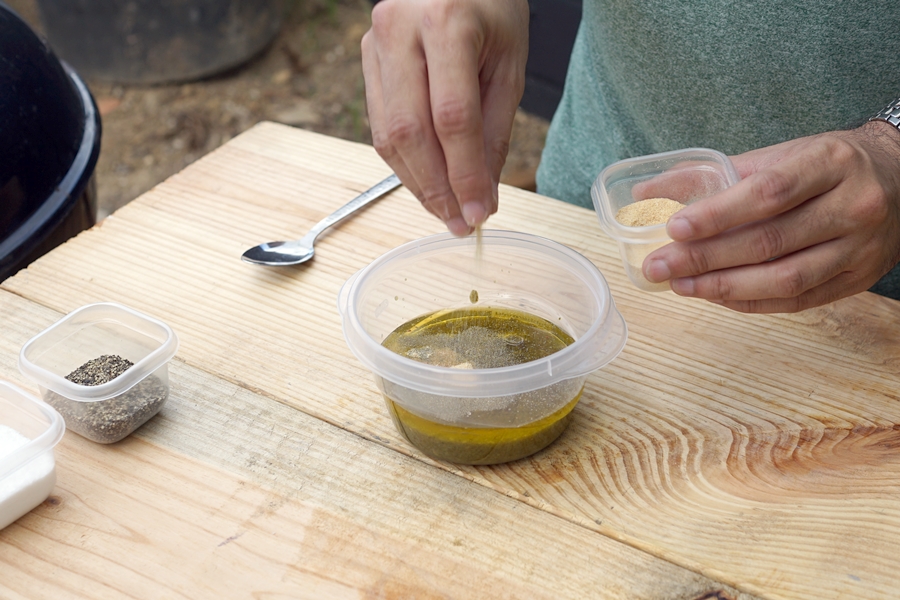 Simply pour the liquid ingredients into a bowl and add the dry ingredients to taste. You can get creative and twist the flavors to suit you.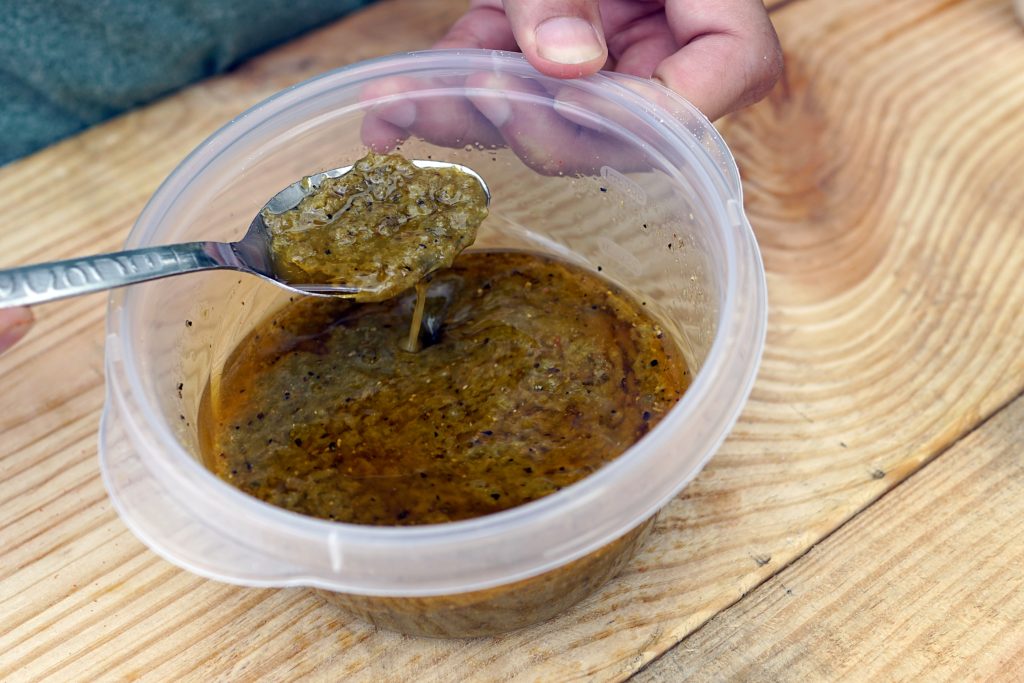 Mix everything together to make sure everything is evenly distributed.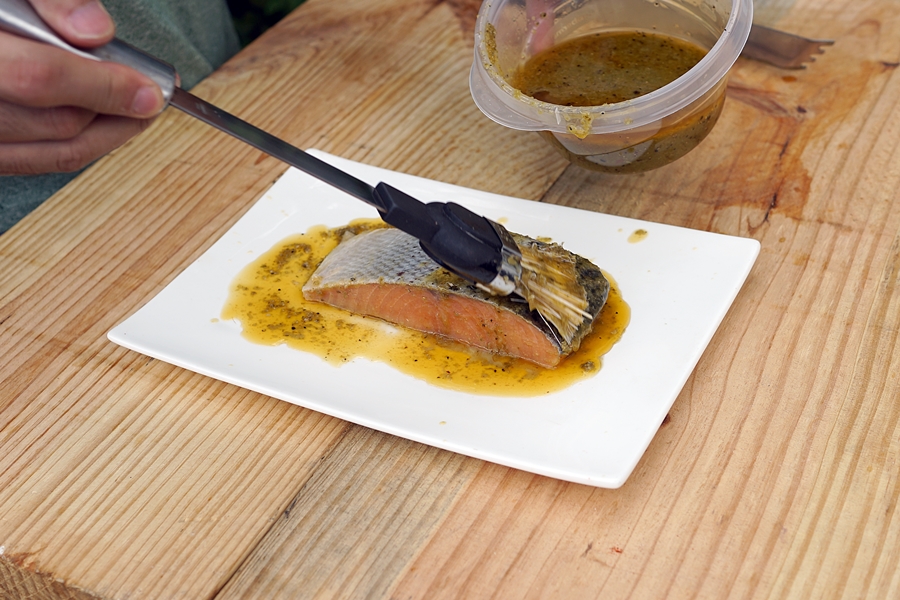 When you're done with the marinade, it's time to introduce it to the Seafood. Make sure it's fully coated.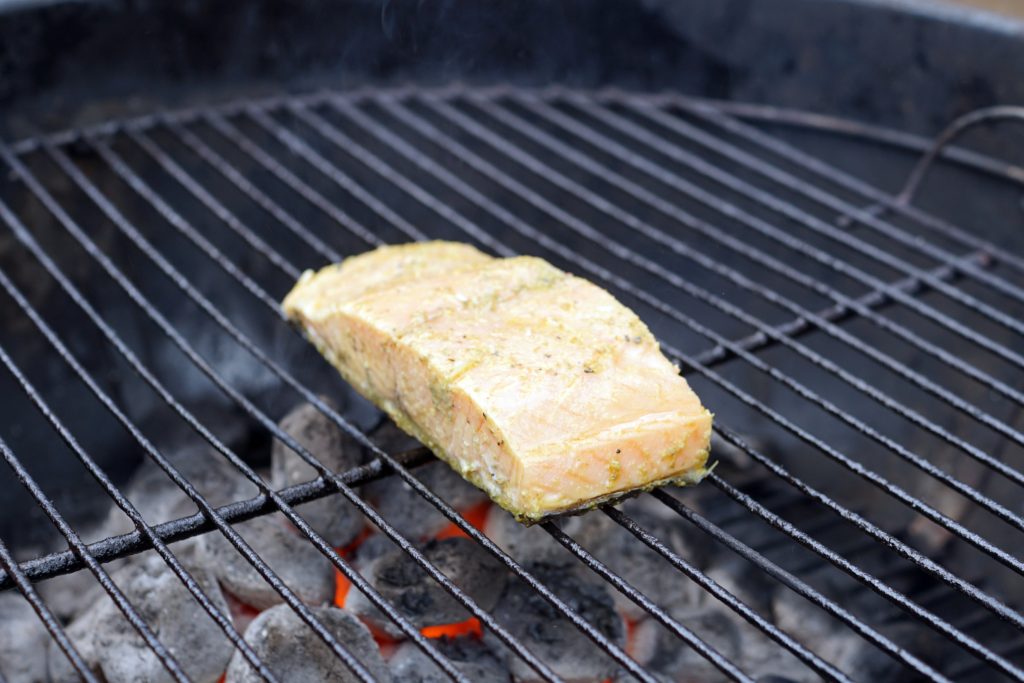 Onto the grill. Skin side down.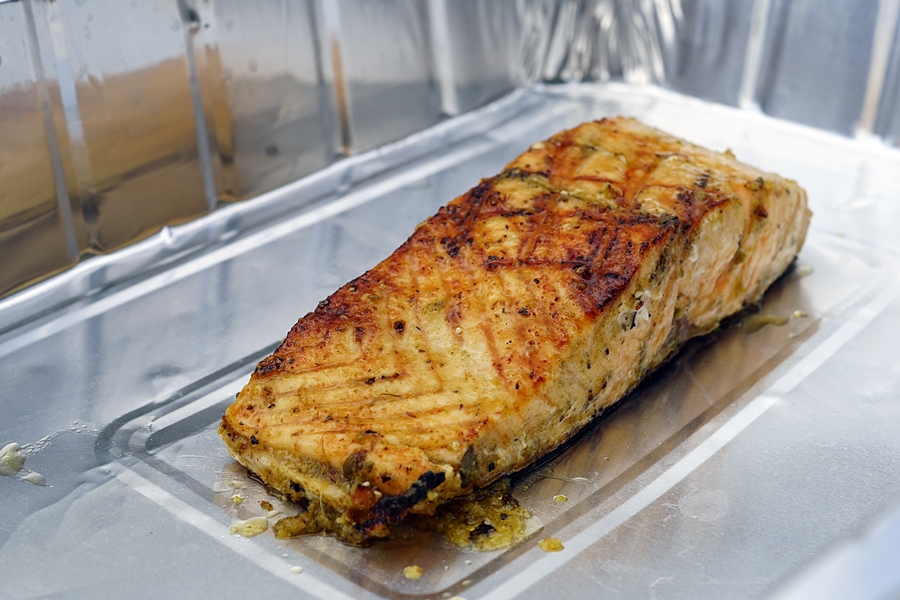 You just need to give it about two and a half minutes on each side.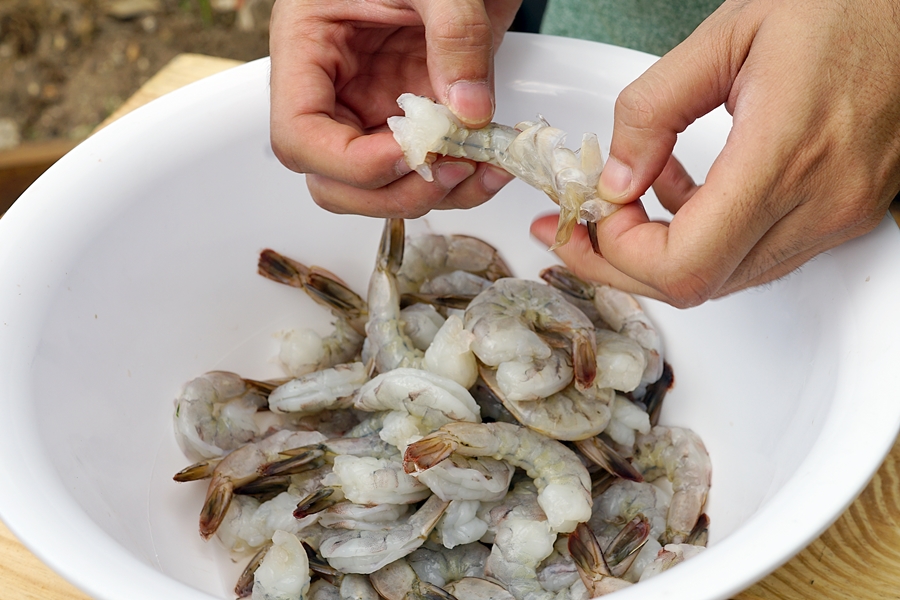 Shrimp goes pretty much the same way. Make sure they're peeled and deveined.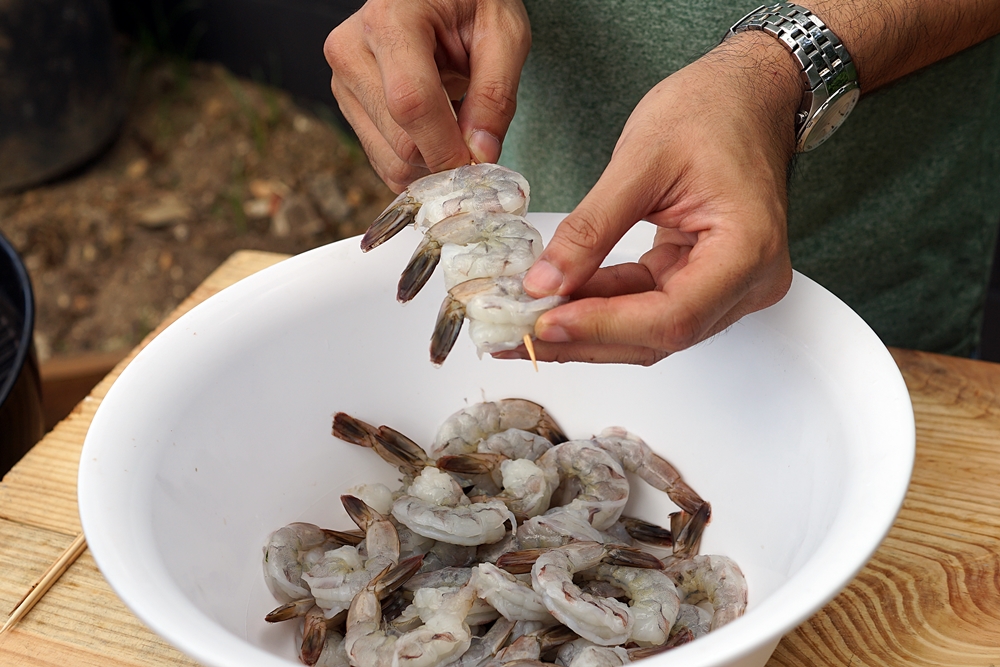 Skewers make it easy to handle on the grill and easier to eat. But remember if you're using wooden skewers, soak them in water to help them handle the heat on the grill.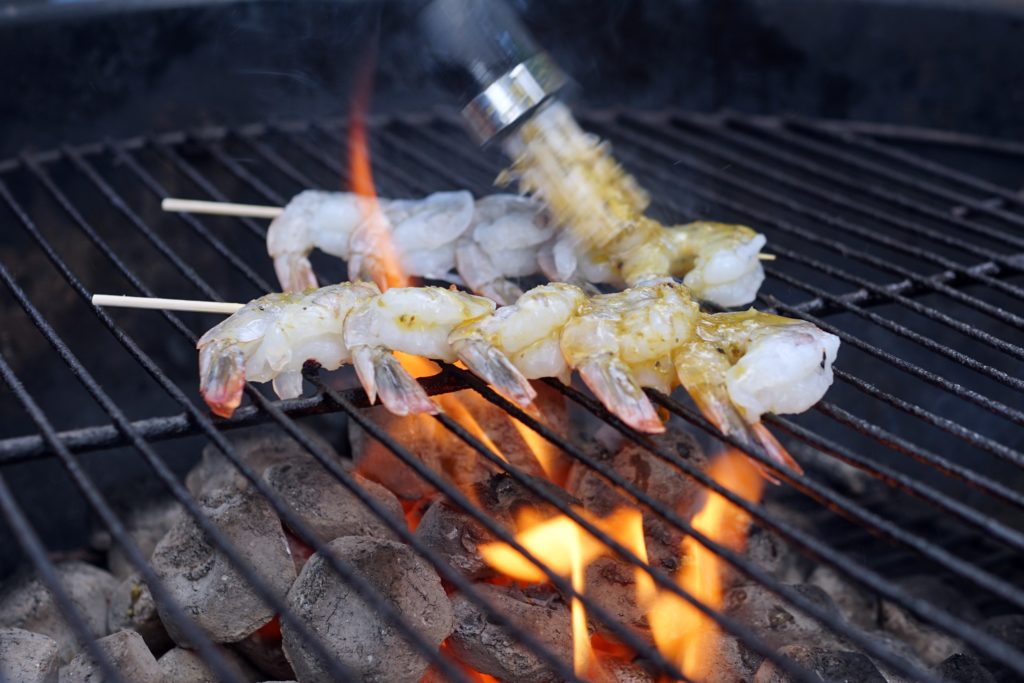 This is another quick dish. Just about 4 to 5 minutes until they're cooked. And feel free to brush on more marinade during the process to keep them moist.
A few veggies on the grill can complement a seafood dish nicely. Just coat them with a little Olive Oil, Salt and Black Pepper to season them up and prevent them from just burning up over the heat. IF you're including veggies like Corn in the mix, try parboiling them first to reduce cooking time on the grill.
And that's it. Simple, effective and super tasty. If you're abstaining from Meat or just have a Seafood craving, this is a sure way to hit the spot.